Programme of Events
Cotswold Magical Society - 2016 - 2017
Doors open at 7.30pm for a 7.45pm start time.
19 Sep 2018
Ice Cool with Alex
With the exception of the Double Lift in all its variations, the Elmsley Count (or, to give it its correct name, the Ghost Count) is probably the most used move in all of card magic. Tonight we celebrate that count and its creator, the late Alex Elmsley. Dig out your deck or your packet tricks and show us your favourite routine using the Elmsley Count. Of course, we'd also be very happy to see anything else the great man came up with.
03 Oct 2018
Stand-up Competition
No sitting down on the job here. Are you a stand-up kind of person? Happy to work on your feet? Then tonight is for you. Hopefully you've spent the summer honing your 10-minute stand-up act into an award-winning frenzy of magical entertainment. The compere for the evening will be last year's winner, Tom Arnold, so let's hope he has lots of entrants to introduce, all looking to walk off with the Sylvestre Wand (named after our club's co-founder, George Sylvestre) and the title the Cotswolds' Stand-up Magician 2018.
09 Oct 2018
Club Twinning – Visit to the British Magical Society
Having hosted the British Magical Society in June, it is now our turn to visit them and put on an evening's entertainment for their members. Please note the date, Tuesday 9 October. We will be looking for volunteers to perform close-up and stand-up magic in the BMS's clubroom.
07 Nov 2018
Blast from the Past
Time to dust off those long-forgotten classics. Is there a once-popular routine that is just not performed anymore? Or a routine that was a staple of your repertoire in days gone by but which, for whatever reason, you have dropped from your act? Or perhaps there is an effect that was one of your favourites but which you never found the time or inclination to put into your act? Tonight is your night, because we're looking for blasts from the past, once-revered tricks that have lost their place in the modern world of magic but which maybe deserve another look.
05 Dec 2018
Christmas Party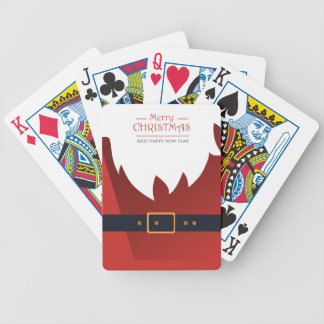 Join us for our celebration of all things festive. Fun and games, music and laughter, food and drink, not to mention the club raffle, secret Santa, and probably one or two surprises along the way.
02 Jan 2019
Production Values
Magicians are supposed to be able to create things from nothing or from nowhere. Tonight, we ask you it prove it. What will you produce on the night? A rabbit? A dove? A fan of cards or coins from nowhere? Silks from a tube or scarves from a box? The opportunities are virtually endless, so let's see some variety – either from your acts or from your imaginations.
06 Feb 2019
Close-up Competition
Reigning close-up champion David Prowse wil host our 2019 Close-up Competition evening. It's one of the few nights when we invite the public into our club to see some intimate magic pefromed by our club members, each hoping to impress the judges and walk off with the title of Close-up Magician of 2019. Get practising, and we'll see you on the other side of a close-up mat. Good luck everyone.
Let's face it. We all do it. A £5 for a £20. A shuffled deck for a stacked deck. One packet of cards for another. A blank billet for a prediction billet. An empty can for a can full of spring snakes. Whether you perform close-up, or on a platform or stage, kids magic or mentalism, at some time you'll switch something for something else - usually something innocent for something the audience still believes is innocent (but is far from it!) The switch might be sleight of hand, it might be a gimmick. It might be nothing more than misdirection, or it could be a complicated mechanical device. Whatever it is, show us. Let's try to cross-pollinate from one field of magic to another. Like I say, we all do it, so let's share our switching techniques.